The Israeli Pet Travel Agency helps you get a flight kennel or get rid of your flight kennel.
Our pet flight managers are here to help you find the right kennel, prepare the kennel for the flight, secure the kennel throughout the flight or clean (disinfect) a used kennel. After you land safely at the final destination – we will help you get rid of the kennel and get back up to 50% of its value.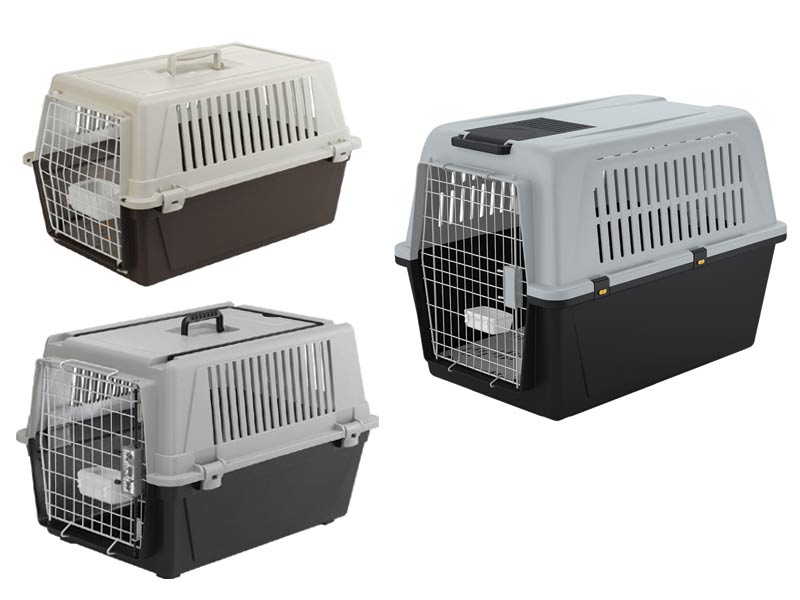 Terminal4Pets helps you and your pet get ready for the flight. We offer our exclusive support in:
Locating the right kennel
Purchasing a new kennel
Renting a kennel
Selling a kennel
Securing the kennel
Kennel training
When it comes to kenneling, there is nothing we can't do!
In order to ship your pet safely and legally abroad, you will need an airline approved kennel. There are strict rules and guidelines in respect to choosing a flight kennel according to the airlines regulations, according to the pets' measurements (height, length, age and breed).
We will assist you throughout the process to make sure you choose the right airline approved kennel that meets the airline requirements and that will also be safe and comfortable for your pet throughout the journey.
Whether you choose to purchase a kennel or rent a kennel from us – you will receive a kennel preparation text-book that was designed to help you mark the kennel, secure the kennel and prepare it for a long period of time and even include instructions on how to kennel-train your pet.
Dr. Eytan Kreiner, founder and CEO at The Israeli Pet Travel Agency: "one can not fly without an airline approved kennel. It is a must. However, pet owners traveling with pets for the first time do not always know the rules and standards. They tend to purchase kennels that are too big or too small, too expensive or they purchase via the internet from a forged / fake company. These mistakes lead may lead to severe problems upon arrival at the airport. We are here to make sure you never face such a problem the next time you travel abroad with your pet."
Terminal4Pets was established in 2004 in order to help pet owners travel to and from Israel safely and comfortably. Our flight veterinarians and flight consultants are here to provide you with: document checks, veterinarian support, airline tickets, cargo shipments, custom clearance, pet friendly shuttles to the airport and more.
Exclusive benefits for pet owners traveling to and from Israel
Owners of multiple pets, we can offer you 50% discount after the first pet!
Clients flying from Israel get all the vaccinations needed for the flight – free of charge!
Clients entering Israel with pets are entitled to a free post-flight check – here at The House of Veterinary Doctors in Maccabim.
Pet boarding facilities at The House of Veterinary Doctors in Maccabim upon arrival –the first 2 days will be free of charge!