In order to fly with pets safely and legaly you will need an airline approved kennel that fits your pets' measurements so that the pet can easily stand, turn around and stretch throughout the long flight. The kennel training process can take days or even weeks depending on the pets' breed, age, and temperament.
When kennel training pets there are two key rules that should be taken into account: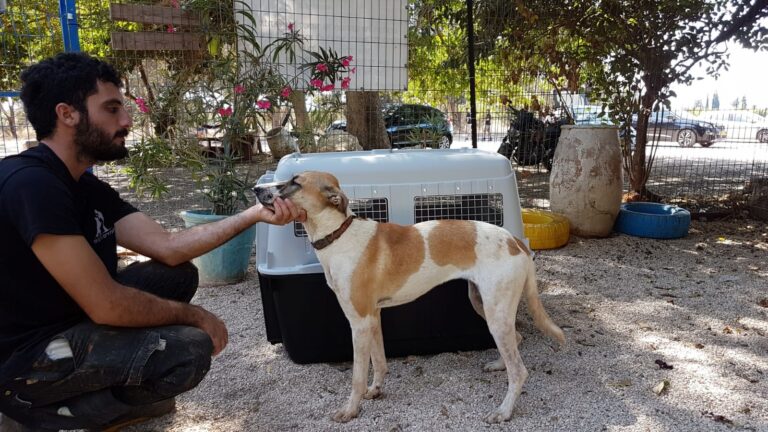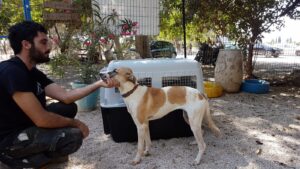 1. The flight kennel should be associated with a pleasant experience.
2. The training process should be preformed step by step in order to give your pet time to adjust to the new conditions.
The first step in kennel training your pet is introducing the kennel to your pet. We strongly advice you to train your pet indoors. Place the kennel in a central area where the family members spend a lot of time. Open the kennel and place a soft blanket or a towel inside making sure that the kennel is warm and comfortable.
Encourage your pet to enter the kennel without forcing them. Use a friendly tone and encourage him as he approaches the kennel.
Make sure the kennel door is opened securely.
The next step will be encouraging your pet to enter the kennel by offering treats or toys (sometimes even a blanket which the pet is used to). If he refuses to enter the kennel at first, that's OK. Just place the treats next to the kennel and after a few days place the treats inside. Your pet will eventually understand that entering the flight kennel is worthwhile.
Once your pet enters the kennel and starts spending time inside, start providing him his water and meals inside. Once your pet stands comfortably in thekennel while eating his meal, you can close the door. As time goes by, try leaving him inside for longer periods of time. Start leaving him inside  when you leave (for work etc.). When you return home be extra kind to him so he'll understand that you are very happy with this kind of behavior. Remember that the final goal is to leave the pet in the kennel for the whole night knowing that he is comfortable and relaxed. You will be calm for the flight knowing that you have done everything to provide your pet with the best flight conditions possible.